Associate Membership
(available to STUDENTS and POSTDOCS)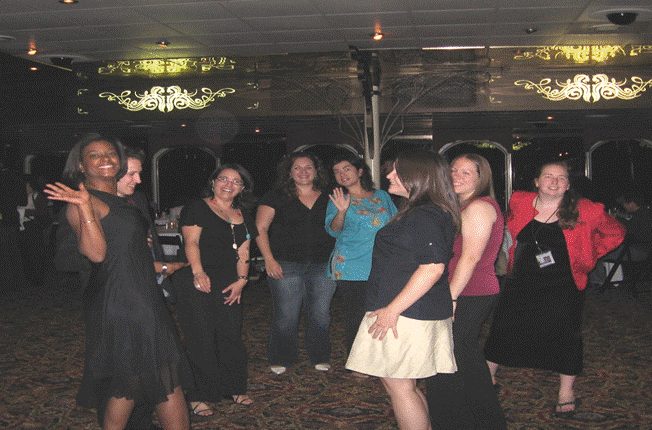 Students enjoy the ASP Cruise Banquet
Benefits of Associate Membership:
→ Reduced meeting registration cost
→ Travel awards
→ Assoc member lunch at ASP meetings
→ Assistance from Mentoring Committee
→ Representation on Council
→ Online discussion board
Associate Member (Student and Postdocs) Resources:
ASP Mentoring Committee
Imran Rizvi rizvi.imran@mgh.harvard.ede is the Associate ASP Councilor Member.
The ASP encourages participation of associate members in all society functions. We offer reduced membership fees, reduced meeting costs, travel awards  and a "Mentoring Lunch" (held at ASP meetings) to all associate members. The ASP also promotes mentoring relationships between associate members and members.