Special issue in 'Photochemistry and Photobiology' (January/February 2017): Professor Aziz Sancar's three key contributions, DNA repair by photolyase and by NER and circadian rhythms by cryptochrome, are the focus of a special issue celebrating his Nobel Prize in Chemistry. Click here to access the special issue.
Dear ASP members, Colleagues, and Friends,
As Editor in Chief of Photochemistry and Photobiology, it is my distinct pleasure to invite you to submit your high quality research manuscripts to our society's own journal.
Photochemistry and Photobiology has been published since 1962, and it is no overstatement that our journal has been instrumental in publishing breakthrough research that defined our field reaching far beyond our discipline.
Please check out our newest issue:
http://onlinelibrary.wiley.com/journal/10.1111/(ISSN)1751-1097
Members and friends of ASP, I encourage you to take advantage of the visibility and impact associated with the journal.
When looking for fair peer review and rapid high quality publication, please consider publishing your research in Photochemistry and Photobiology.
And remember... Our Society - Our Journal.
with my best wishes,
Jean Cadet
Editor in Chief, Photochemistry and Photobiology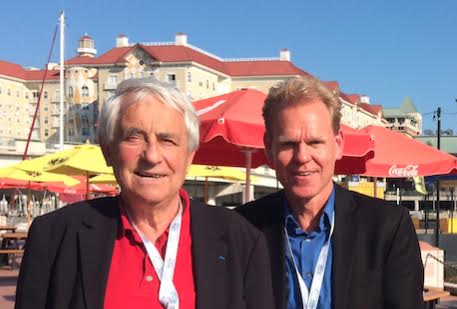 Jean Cadet, Editor in Chief, Photochemistry and Photobiology; Georg Wondrak, President, American Society for Photobiology [Tampa, FL, May 2016]

Lux et Vita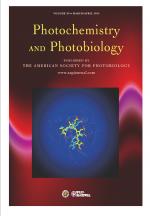 "
Journal Access for Members
Journal Website

Visit the Frontiers of Photobiology:
Nobel Lecture by
Aziz Sancar
(The Nobel Prize in Chemistry 2015 'for mechanistic studies of DNA repair')
Nobel Lecture by
Roger Y. Tsien
(The Nobel Prize in Chemistry 2008 'for the discovery and development of the green fluorescent protein, GFP')
Interviews with
Johann Deisenhofer
,
Robert Huber
,
Hartmut Michel
(The Nobel Prize in Chemistry 1988 'for the determination of the three-dimensional structure of a photosynthetic reaction centre')
Photobiological Sciences Online