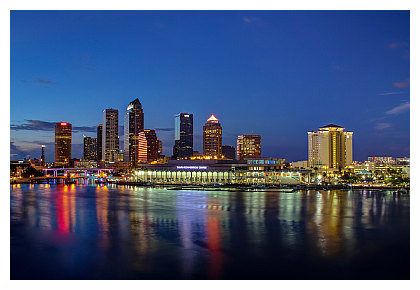 American Society for Photobiology
2018 ASP Biennial Meeting: 12-15 May 2018
Tampa Marriott Waterside Hotel & Marina
ABSTRACTS DUE BY: 14 March 2018
Instructions for Submitting an Abstract
Specific Requirements:
All abstracts will be printed directly from this on-line submission form. Contact the Secretariat if you are unable to submit your abstract using the on-line submission form.
1. Abstract Length: Complete abstract length is 2000 characters.
2. Title: Enter the title of your abstract in the box in upper and lower case.
3. Author(s): Type each author(s) name all with initial capitals, last name in the last name box, followed by first and middle initials in the initials box, i.e. Zimmermann (Author Last Name 1), AR (Author Initials 1), Burk (Author Last Name 2), BJ (Author Initials 2) and Schock (Author Last Name 3), D (Author Initials 3). Contact the Secretariat for instructions if there are more than 10 authors.
4. Affiliation(s): Type the affiliation(s) in upper and lower case in the box. DO NOT include your department╒s name when listing the address(es) of the author(s). Capitalization and punctuation must be as shown in the sample (Texas Tech University and Mayo Clinic).
Do not include department name or full address.
Final Abstract Notes
Abstract: The abstract will be published as submitted in the Final Program. There should be no margin at the top; keep all text flush left. Enter only the single-paragraph body of the text in the abstract box. The maximum size of the abstract is restricted to 2000 characters.


Keywords: The program committee will use keywords to assist in placing the abstracts in the sessions. You must list at least one keyword, but no more than five.


Preferred Presentation Format: Please indicate your preference. There is no guarantee that your preference will be accommodated.


Presenting Author Address: Include the complete mailing address. It is essential that the e-mail address is accurate because information or questions regarding abstracts and presentations will be sent via e-mail.


Presenting Author cell phone: necessary to contact the author for questions on the abstract and for contact during the meeting.


The total number of characters in the abstract body is 2000. The abstract text-body will not be accepted if the total exceeds that number. To be considered for inclusion in the Program, all poster, symposium and oral submissions must be received by the ASP Headquarters via the ASP webpage by 14 March 2018. Submissions for posters, symposium and oral presentations MUST be made using this web form. If you cannot submit via the web, contact the ASP Secretariat at (703) 790-1745 for assistance. The Program Committee reserves the right to assign your submittal to the presentation type that best suits the technical program. Accepted abstracts will be published in a supplemental issue in Photochemistry and Photobiology after the meeting.




ABSTRACTS DUE BY: March 14, 2018

Fields marked with * are obligatory.
---
ASP Privacy Statement